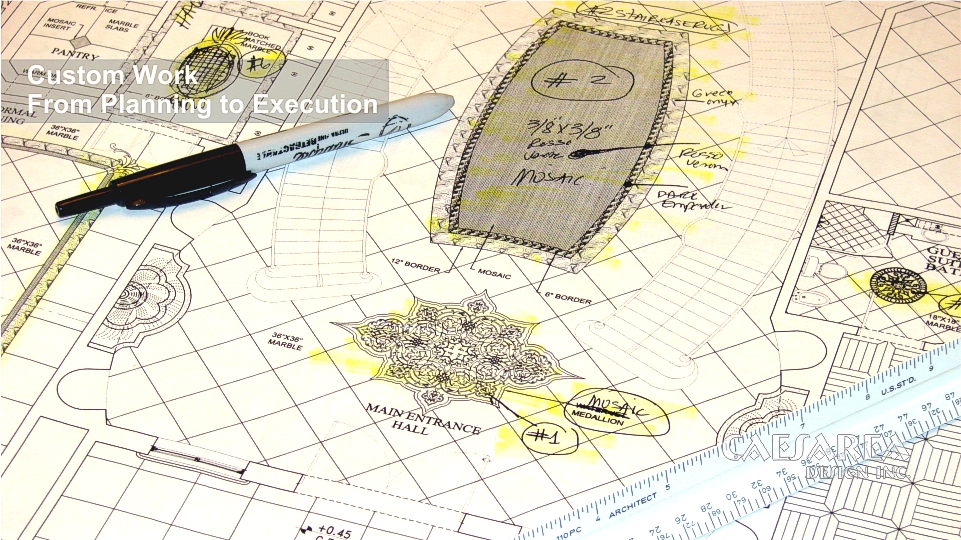 Custom Work
Caesarea Design, Inc. specializes in Custom Mosaic designs. We work together with Designers and
Architects in bringing their own ideas and creativity to life whether they use glass, marble, porcelain –
or a combination of these materials.
As a Designer or an Architect, you are now able to take advantage of our experienced staff to create
your own look.  Be it borders, medallions, floors, wall patterns, murals, back splashes for kitchens and bathrooms, anything!
They'll be available in the colors, sizes and materials that you desire.